Live Webinar
How to Protect Your Business & Legacy
2023-03-14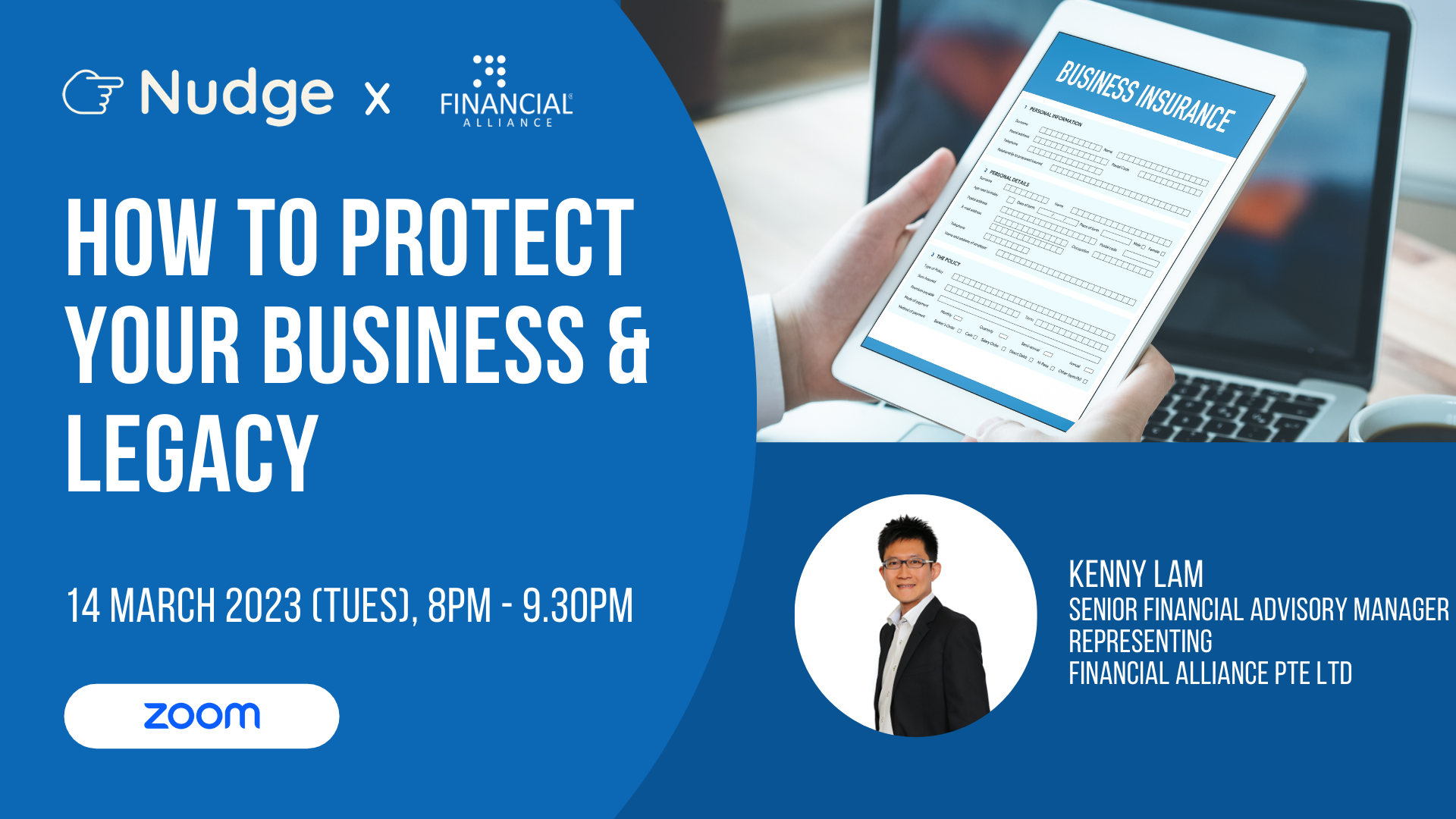 About the Webinar
Sow the seeds of hard work and reap the fruits of success. You have worked hard to grow and establish your business. How can you protect it from possible pitfalls? How can you preserve your business legacy for yourself and your loved ones? Join this webinar to learn more and various strategies.
You have been invited to this webinar by
Terms & Conditions: By providing the info below, I confirm that I am the user and/or subscriber of the telephone number(s) provided by me and I consent to receive from Financial Alliance and/or its financial adviser representatives, any marketing, advertising and promotional information, other than that relating to future events organised by Financial Alliance via voice calls, SMS/MMS (text messages) or faxes to my telephone number(s) provided above. I understand I may withdraw any consent I have given at any time by writing in to Financial Alliance Pte Ltd.